Leadership For The Family
For The Family is headed by an Administrator.  Our agency is reinforced by a diverse Board of Directors.  Our community services depend on the collective effort of more than 100 caring volunteers in the Parental Mentoring Initiative and Motherhood Mentoring Initiative.  Our Family Town Hall Series enables vulnerable individuals, families, and others to describe how inadequate community services make life even tougher.  Please click on any option to learn how you can get involved.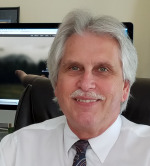 Mr. W. Ward Cox
Administrator, For The Family, Inc.
Mr. Cox established For The Family in 1998. He created and implemented the Family Referral Network (1998) and the Family Town Hall Series (2013).  His 25 years of non-profit experience involve developing and supervising community services, public awareness efforts, and special events.  Mr. Cox has also earned national acclaim as a broadcast journalist, as well as in advertising, marketing, public relations, writing, and broadcast production.
Ms. Maya Brown
Regional Organizer, NextGen Climate Action
A Board Member since 2015, Ms. Brown played a critical role for the Community Foundation of Tampa Bay in the success of its annual Give Day Tampa Bay fundraising initiative.  Her responsibilities include community outreach, building collaboration, and the furnishing of technical expertise wherever needed.
Mr. Mark Proctor
President, MPA Consulting
A Board Member since the agency's inception in 1998 and Chairman since 2015, Mr. Proctor is a corporate and government affairs consultant for a wide variety of clients.  He was elected to the Hillsborough County Soil and Water Conservation Board in 2014, and is now Chairman.  He also operates a real estate business and is a past President of the Brandon Chamber of Commerce and Brandon Kiwanis Club.  Mr. Proctor also served on the Tampa Sports Authority.
Ms. Gilene Janvier
Youth Liaison, Suncoast Federal Credit Union
A Board Member since 2015, Ms. Janvier provides career guidance to a diverse student population as a liaison between SCFCU and Hillsborough County Schools.  In that capacity, she organizes and conducts group presentations and seminars.  She also serves as a life coach on a consultant basis.  Her background in education includes teaching school in underprivileged neighborhoods, and as an instructor in a magnet school for the arts.
Ms. Linda Bingham
Faith-Based Liaison and Parental Mentor
A Board Member since 2013, Ms. Bingham has mentored parents in the Family Referral Network since 1999.  While trained as a physician and teacher, she is most proud of having endured domestic violence and a disabling illness to successfully raise three children that she also home-schooled as a single parent.  Her youngest son was commissioned as a Lieutenant in the Air Force after graduating with honors from the University of Tampa in 2015
Ms. JoAnna Cunin
Independent Educational Outreach Consultant
A Board Member since 2014, Ms. Cunin has an extensive nonprofit management background with The Centre for Women, Girl Scouts, and other agencies.  Her private sector experience involves marketing, community outreach, sales management, and design.  Building partnerships, implementing effective strategies, and staff training are consistent elements of her professional expertise.
Mr. Matt Gregory
Vice President, Florida Community Bank
A Board Member since 2015, Mr. Gregory has a decade of banking management experience that includes his tenure at Bank of America and First Financial Companies.  The ability to build broad collaboration to accomplish challenging objectives for a diverse clientele has been an asset throughout his career.
Mr. John Montgomery
President, MHoldings, LLC
A Board Member since 2015, Mr. Montgomery excelled in providing research and statistical analysis for investment banking companies and law firms before starting his own business.  He also served as Chief Operating Officer of the Palm Beach Symphony, where his fiscal strategies turned a budget deficit into a surplus.
Alvin Wolfe, Ph.D.
Professor Emeritus, University of South Florida Department of Anthropology
Dr. Wolfe has been a Senior Advisor to the Board since 2012, and his counsel is important in ensuring agency effectiveness.  He also connects the agency with specific academic expertise at USF.  In 2015, a section of the USF Anthropology Building was named in his honor.

Mr. Tom Menendez
Vice President/Branch Manager, First Citrus Bank
A Board Member since 2016, Mr. Menendez has 19 years of banking experience.  He is a lifelong Tampa resident who also has taught elementary school and loves spending time with his wife and four children.  His favorite quote is from Albert Einstein: "Anyone who has never made a mistake has never tried anything new."
Gil Singer, Esq.
Partner, Marcadis Singer P.A.
A Board Member since the agency's inception in 1998, Mr. Singer combines a strong legal background with a heightened sense of community service.  He was named Pro-Bono Attorney of the Year by the Hillsborough County Bar Association and is a past President of the Tampa Kiwanis Club.